Mindfulness and ACT Therapy
この記事をここ で日本語で読めます。

Are y'all looking forward to the release of Hiroaki Kumano's book about Japanese mindfulness?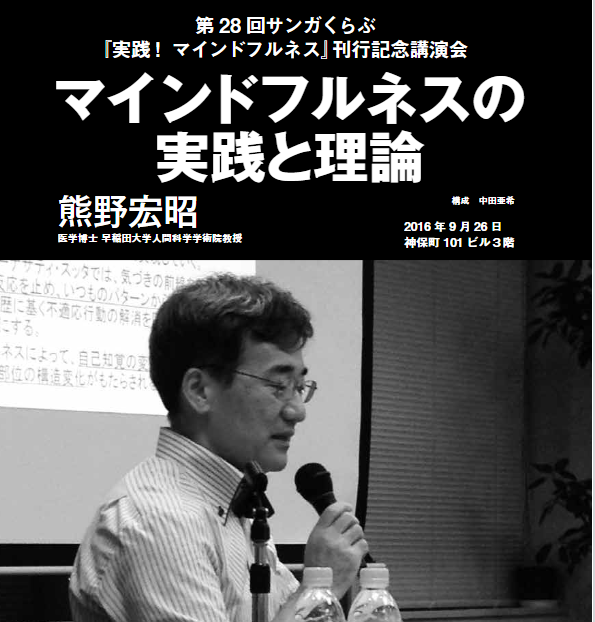 image.png 194.07 KBIn the article, Kumano helps readers understand mindfulness by incorporating ideas from Acceptance and Commitment Therapy (ACT). ACT is a relatively new therapeutic program that seems to be based in part on Buddhist concepts, like the idea that life is dissatisfactory (dukkha), the dangers of attachment (upādāna), and Buddhism's deconstruction of the self (anattā).

According to ACT, the opposite of being "mindful" is being "mindless". A "mindless" thinking pattern has the following characteristics, or what ACT calls "processes":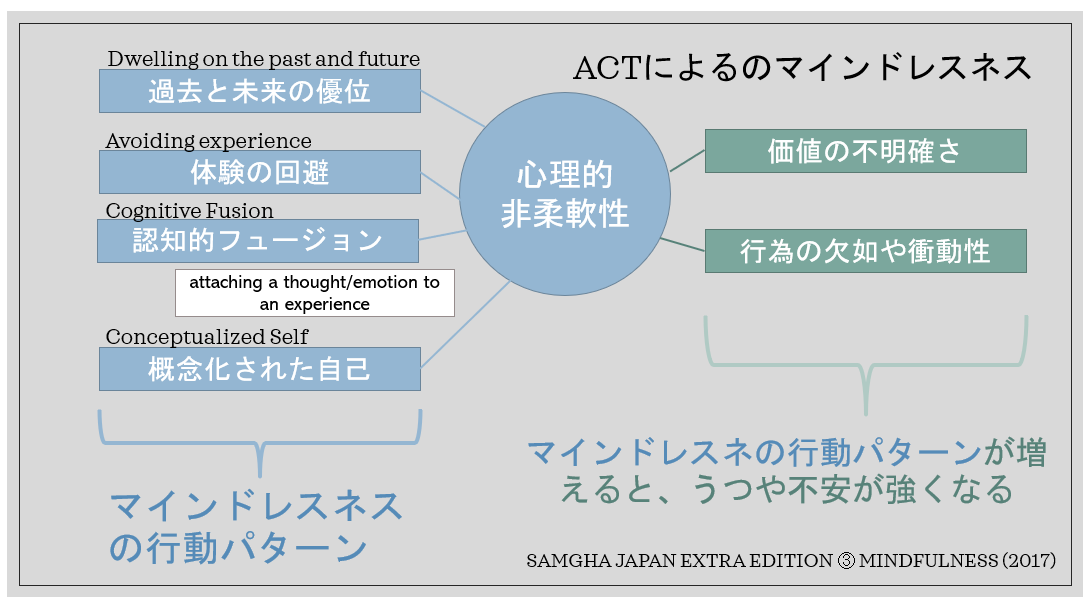 image.png 88.73 KB1. dwelling on the past and future
2. avoiding experience
3. cognitive fusion
4. attachment to a conceptualized self

On the other hand is a mindful thinking pattern: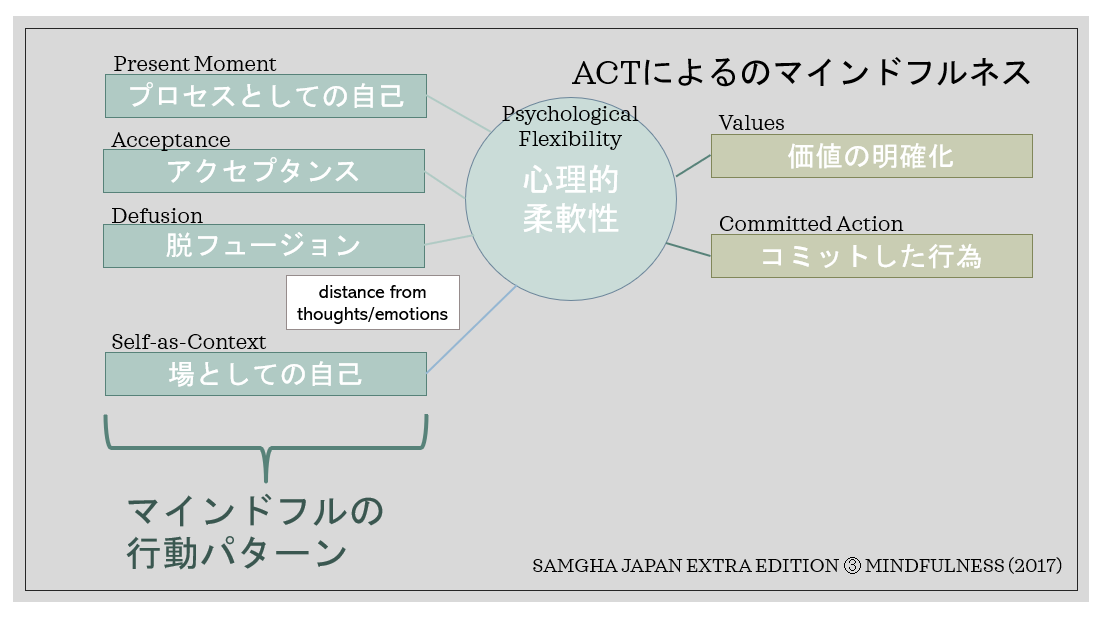 image.png 69.12 KB1. self-as-process (being in the present moment)
2. acceptance
3. defusion
4. self-as-concept

If you're interested, you can read more about the specialized terms cognitive fusion and defusion here.

Otherwise, just by looking at the other thought patterns listed above, you might get a sense of where Buddhist influence comes in. For instance, ACT's mindless "attachment to a conceptualized self" gets transformed into mindful "self-as-process" and "self-as-concept," which sounds a lot like what is described in the Buddhist doctrines of anatta and upādāna.

In fact, in 2014 a Toronto mental clinic hosted a special program, co-led by a psychiatrist and Cambodian Buddhist monk, that combined ACT with Buddhism for 12 sessions. Each session began with a mindfulness meditation session, followed by an ACT exercise and a Dharma talk. For example, in order to practice the ACT process "defusion" at the fourth meeting, participants did a "Stories and Rules" ACT exercise, followed by a Dharma talk on impermanence, or "anicca". In this way, each session brought together ACT processes with Buddhist concepts, for example:


image.png 34.5 KBYou can read more about the Toronto experiment and the overlap between ACT and Buddhist concepts here. 

What do y'all think? Do you think it's a good idea to combine Buddhist concepts with psychiatric methods? Please comment below, I'd love to hear from you!







コミュニティのメンバーが投稿した記事です。
コミュニティのメンバーになると、記事を投稿することができます。